Entangled Futures: mingling ecological knowledges
Entangled Futures is a series of lectures and workshops curated by Maite Pastor Blanco and Laurane Le Goff (University of the Arts London, (UAL) alumni from MA Art & Science, Central Saint Martins (CSM)).
The program aims to provide learning and creative thinking regarding the current ecological change by understanding and rethinking some of the challenges of the Anthropocene.
This body of work functions as a bridge between existing sustainable programs within and outside UAL and as a cross-pollination of knowledge through interdisciplinary and intersectional approaches. Entangled Futures has taken place during the school term of 2021/2022 at the Central Saint Martins campus.
The first part
"Understand the Entangled Futures" was concerned with ecology at multidisciplinary levels of understanding. It coincided with the
Cop-26 and Cop15 and the Carnival of Crisis organised by the UAL Climate Emergency Network (CEN).
The second part "Rethink the Entangled Futures" was concerned with the human industries and the diversity of topics around pollution and new technologies. It was supported by Kate Pelen, previous
director of the UAL Climate Emergency Network (CEN), with the help of Abbi Fletcher, current director, and supervised by Heather Barnett, pathway leader of the MA
Art and Science course.
---
Visual Identity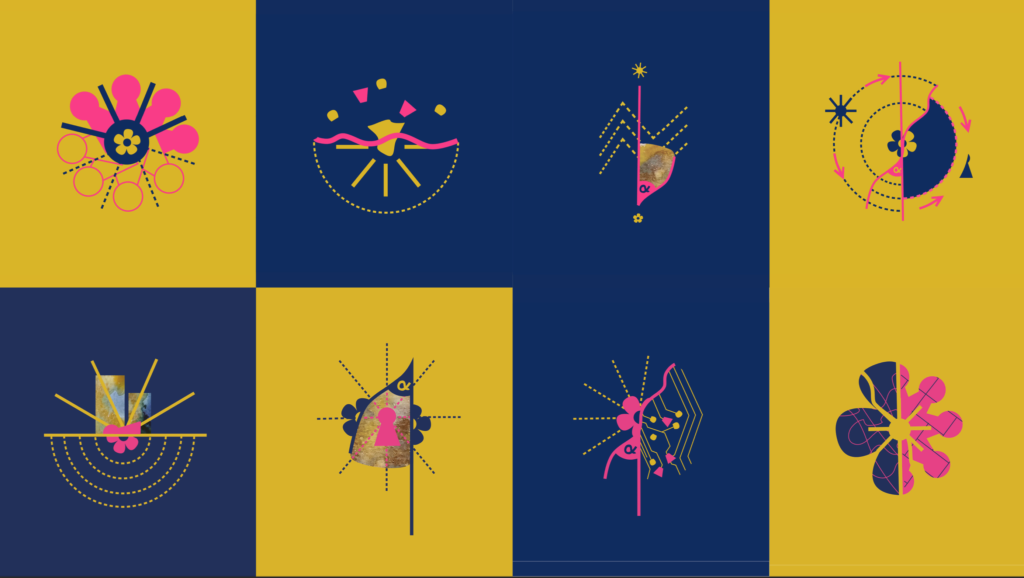 We worked together with Maite to create a visual translation for each of the topics. I created the illustrations that were used for each lecture.